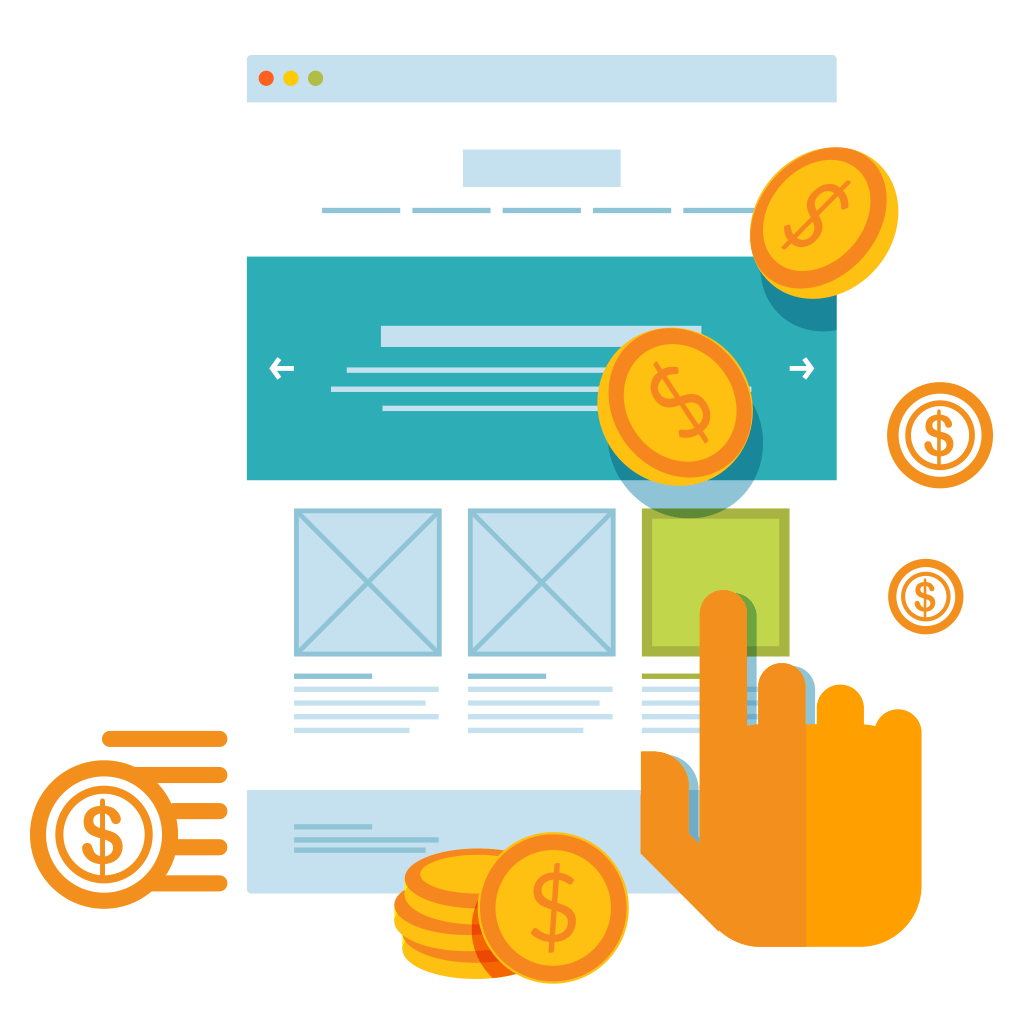 Boise Google Ads (Google Adwords) or PPC Services
What is PPC?


Google AdWords is the most popular form of PPC (Pay Per Click or paid search) advertising and it allows you to control expenses by setting daily maximums for each ad. In a nutshell, it makes your ad show up under the "Sponsored Listings" in Google search results. Google ads also appear on other relevant web pages, which has proven to be highly effective form of cross promotion.

While Google AdWords is a great tool to help launch a new website or generate traffic to an older one, when it comes to marketing expenditures, discernible R.O.I. must be there. And because PPC works best with a solid SEO strategy, getting help from experts is important. Via contextual targeting, Google pairs appropriate ads with specific search queries. Through analysis of text, page configuration, links and language across millions of sites, Google matches your advertisement to the pages your customers visit. As such, PPC advertising (Pay-Per-Click or paid search) may be one of the easiest ways to generate traffic to your website while simultaneously earning profits from your search engine marketing campaign.

By connecting potential consumers with relevant products and services, Google Ads (Google AdWords) has revolutionized the online search experience. With ever-increasing competitive saturation, you need potential consumers to find you as quickly as possible, and that's precisely what Google's complex algorithms facilitate. Google AdWords operates on an auction system. You bid on keywords then create ads which are used in Google's Sponsored Listings. Whenever someone clicks your ad and visits your website, you pay a fee based on the value of your chosen keyword.

Commonly used and highly sought-after keywords fetch a heftier price than less commonly utilized words. Many small business owners have tried PPC marketing (Pay-Per-Click or paid search) on their own to little avail. While site owners only pay for the clicks their site receives, those clicks must lead to conversions to continue to pay for the AdWords campaign.

That requires writing ads that translate to high click-through-rates, knowing how to geo-target those ads, and selecting the most effective keywords for your target demographic. All the clicks in the world mean little if sales aren't realized. Therefore, PPC or Pay-Per-Click is not a stand-alone miracle worker. Like all other marketing tools, Google Ads should be considered within the broader context of your marketing strategy that includes SEO, web design and website development and social marketing efforts. By taking a holistic approach to effective marketing, your website can truly be the hardest working salesperson on your team.

Contact Net Fusion One which is a full-service website design and internet marketing firm located in Boise, Idaho. We focus on the following digital marketing services: SEO, Social Media advertising and website designs.