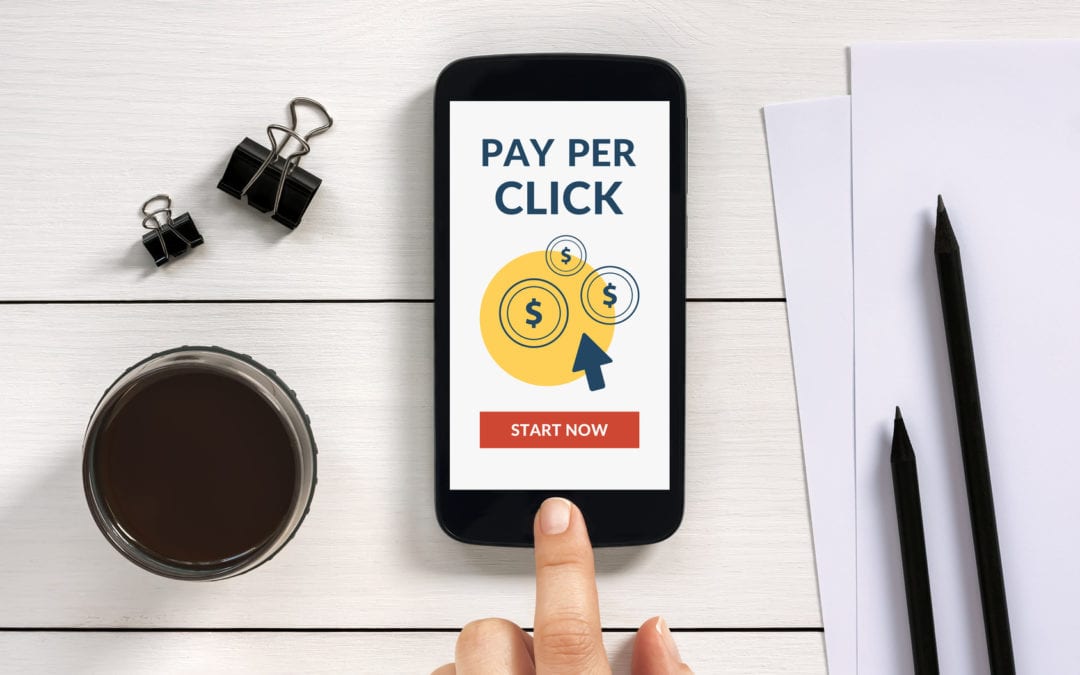 10 Things You Need to Know About PPC Marketing
September 28, 2018
8 Creative Approaches for the Best Pay Per Click Advertising
November 14, 2018
Did you know that 50% of mobile users will visit a store the same day they discover it online?
This is huge news if you own a small local company. Not only does this mean you can increase your in-store traffic every day. It means bigger possibilities for your brand… and a lot of brand awareness to go with it.
But not so fast!
For this to happen, your website needs to appear higher in local search engine results.
You've probably heard of a little thing called local SEO. And if you haven't, let us bring you up to speed. But if you have, you might be wondering which tools you should have under your (digital) belt.
Not all local SEO tools are the same. Some yield better results while others fall short of your goals. Some are free to use while others come with a price tag.
So, what are the best tools you should use when it comes time to kick off your new and improved marketing campaign? Here are 5 of the best local SEO tools!
1. Google Analytics
It's safe to say that Google is the reason why the multi-billion dollar SEO industry exists today. Every time Google changes their algorithm, digital marketers everywhere get pretty busy… to say the least.
So, it should come as no surprise that Google Analytics comes in at #1 on our list. But what makes this local SEO tool so special?
Not only is it free to use, simple to set up, and super easy to get the hang of. But also it's a great basic tool to help small business owners get acquainted with SEO.
As you'll later see, there are a lot more sophisticated tools that can help you be a local SEO powerhouse. But when you're just getting your website started, or you're taking your first baby steps with SEO, Google Analytics is the tool to be using.
What You'll Get
With Google Analytics, you'll get statistics that delve deep into your web traffic.
You'll know where your audience logs in from and how they found your site. You'll be able to gauge your bounce rate and see just how engaging your pages really are. Plus, you'll get a historical overview of your traffic that makes it easy to track your progress.
Google Analytics may not be able to impact your website's local traffic head-on. But it's perfect for figuring out where you stand before launching an aggressive local SEO campaign.
2. Local SEO Checklist
What's better than an organized checklist of everything you need for a local SEO campaign?
Aside from instant, in-store traffic, nothing! But Local SEO Checklist comes pretty close.
It's one of the best local SEO software programs out there. And it's the tool to be using when it comes to tracking your progress.
You can run a free scan that'll show you how your business fares on local directories. Better yet, you can do this before downloading.
What You'll Get
The Local SEO Checklist can serve as your to-do list for your marketing campaign.
It'll help you create a better user experience on your website. We're talking optimizing images, adding schema markup, and all that other technical stuff.
Then, it'll show you how to tackle Google to ensure you rank higher in local searches. After that, you'll tackle the business directories, citations, your content, and backlinking.
The best part? Local SEO Checklist is one of the easiest local SEO software programs to use!
3. Grade.us
Have you ever avoided doing business with a company after reading a bad review?
It's okay if you answer yes. Most of us and many of us base a lot of our buyer decisions on what others have to say.
With all that said, your company needs raving reviews for it to thrive locally. But how do you get stellar reviews without seeming too pushy or influential on reviewers?
That's where Grade.us comes in. With this tool, you'll be able to request reviews from customers. And its easy functionality is what makes this tool so great.
What You'll Get
Even the happiest customers forget to leave reviews of the businesses they frequent. Grade.us sends automated review funnels that make it easy for customers to leave reviews.
For one thing, your customers will know how to leave reviews. And they'll have an easy time doing so because Grade.us simplifies the process.
What will you get out of Grade.us?
You're guaranteed to receive more reviews – both bad and good. But you will be able to recover unhappy customers before they complain elsewhere.
4. Moz Local
It's an accomplishment when you can say that your business ranks high in search engines.
Still, consumers still use online directories like Yellow Pages and Google My Business. Anything amiss on these directories can influence people's decisions to visit your store.
Moz Local is a must-have local SEO tool when it comes to managing your online listings. Here's a breakdown of what you can expect as a small business…
What You'll Get
First, Moz Local measures the effectiveness of your local listings. The system will then help you better manage these listings.
It picks up on any errors or misinformation that can hinder your in-store conversions. The tool can also help you edit your existing listings whenever your business information changes… all in one successful sweep.
Moz Local is not free. But for a fair annual price, you'll be able to get the most out of your local listings… and appear more legitimate and credible in the eyes of consumers.
5. Unamo SEO
What if your local sphere of influence extends outside your headquartered city? It's not uncommon for small businesses to have influence in other nearby regions. So, how do you differentiate between these audiences and target them effectively?
Unamo SEO's Multi-Regional Tracking tool isn't free. But it's the tool to use not only when it comes to analyzing keywords. This local SEO tool pinpoints where keywords are trending on Google.
What You'll Get
Unamo SEO's Multi-Regional tracker doesn't pertain to search engines besides Google. So, how can it help you target those who use additional search engines?
What this tool can do is help you target new locations where your company can have a major influence. If you're looking to improve on this, you can decipher where you'll be most successful. The tool even allows you to track relevant keywords and web traffic in other countries.
Don't Launch Your Marketing Campaign without Local SEO Tools
Small companies have a lot to gain from local SEO. But it's only possible to yield the most success when there's a strategy behind the campaign.
Are you looking to convert your web traffic into actual in-store transactions? Do you want your company to dominate local search engines in your industry?
If you're ready to launch a new marketing campaign, local SEO tools can help your company go a long way. It also helps to have the experts in your corner… and Net Fusion One is here to do just that. Contact us today to learn more about how we can help your company grow!